The journal is included in the databases "Russian Science Citation Index" and "Zoological Record" on the platform "Web of Science".
"Journal of Siberian Federal University. Biology" does not charge APCs or submission charges.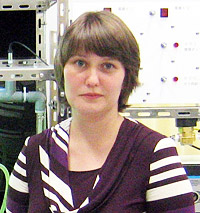 Aims & Scope
Journal of Siberian Federal University. Biology is a quarterly open access peer-reviewed journal. It aims to bring together the Siberian and international science communities working in various fields of life science and to inform respective parties of the unique research carried out in Siberia and contiguous territories and the high-quality research across the world.
The journal publishes high-quality fundamental and applied research in a broad range of life science areas – from molecular genetics to ecological and environmental sciences. Our publications are intended for both a broad audience and narrow specialists in all fields of life science with the emphasis on interdisciplinary research including biotechnology, molecular genetics, biochemistry, biophysics and environmental studies. We also highlight application of state-of-the-art methods of physics and chemistry and advanced computational tools in life science.
Journal of Siberian Federal University. Biology welcomes original, creative, high-quality contributions suitable for international readership. Open access to the papers is provided immediately after publishing them on the site. This ensures that published materials are brought to the focus of attention of the science community.
Editors welcome publications in English, although papers in Russian are also accepted to promote availability of high-quality science materials to the Russian-speaking audience, especially junior students and practitioners, e.g. the staff of nature reserves and environmental protection divisions in Russia and the former USSR countries, as well as to promote a platform for presenting their original research.
The journal publishes original and review articles, rapid communications and book reviews. Reviews and materials of science events (conferences, symposia, round tables, schools etc.) are published by the invitation of the editor.
ISSN 2313-5530 (Online), ISSN 1997-1389 (Print)
Articles of the Journal are licensed under a Creative Commons Attribution-NonCommercial 4.0 International License (CC BY-NC 4.0).